Religious & Baptism Invitations
Ensure loved ones are part of this sacred moment with christening invitations, baptism stationery and other religious invites.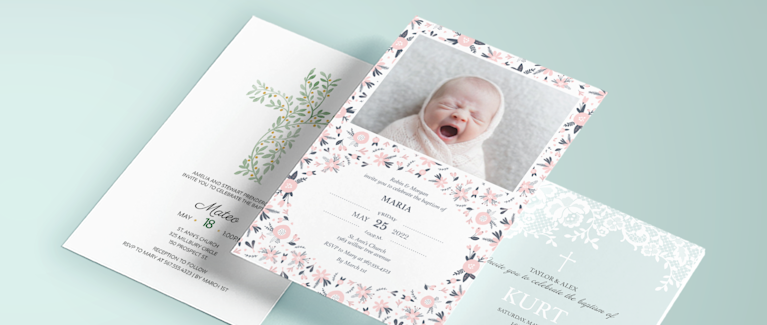 Find custom baptism invitations and more to honor this moment of tradition.
There are some events in your baby's young life that are truly special –a religious ceremony is one of them. Invite others to share in this sacred milestone with custom christening invitations, baptism announcements, bris invites and more. All our religious stationery and baptism invitation cards are thoughtfully designed to honor the occasion's significance (and not to mention, make gorgeous additions to a baby book). And with our customizable templates, you can easily update your card with details like dates, location and names. Start here in our gallery to find a design. After selecting a favorite, add text along with photos of your little one. We've got the rest covered. We'll print, package and ship your invitations to your door. They'll arrive looking crisp and sleek, ready for you to mail.
Frequently Asked Questions
Yes. Before you've finished ordering, you'll have a chance to add envelopes. Please note that you'll receive one envelope for each card. If you'd like to skip envelopes entirely, you'll have that option too.
Yes. With our Graphic Design Services, you can work with a professional designer to update one of our existing templates – color changes, design elements and more. And if you're interested in creating totally unique christening invitations or bris stationery for your ceremony, we're happy to help.
Definitely. In our online studio, you'll be able to download a free digital proof. As you design your bris invitations or christening invitations, you can create as many proofs as you'd like. We want you to love the finished product!
We don't offer custom samples at this time – but you can order a small batch of christening invites or baptism invitation cards. This is a cost-effective way to see and feel your cards in person before you fully commit. After reviewing the color and paper, reordering more is quick and easy. If you want to make any updates, you'll be able to edit your design in our studio. Either way, your order – and satisfaction – is absolutely guaranteed.
Mail your invitations at least four weeks prior to the ceremony. If you're inviting guests from out of town, consider sending them sooner.
We've got you covered. Scroll down to "Product Options" and click "Product Specs & Templates." There you'll find design specs and downloadable templates for each size option for your product. Using these guidelines will allow you to gauge how much you'll need to adjust the size of your design for it to fit on the product – and avoid white spaces or gaps. If you have more questions about designing your product, visit our help center to get in touch with one of our experts.
Product Options
Standard Matte - 271gsm (14pt) Uncoated
14pt
Uncoated cardstock, smooth surface for a crisp design and photo quality.
Feel: Lightweight, with a crisp, clean surface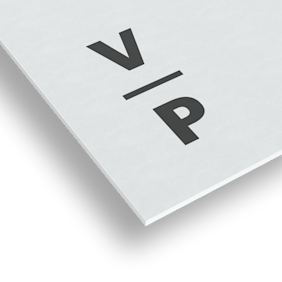 Upgraded Premium Matte
17.5pt (16pt with foil)
Newly upgraded to a thicker, higher-quality cardstock, option to add foil.
Feel: Sturdy & crisp, adding foil creates a smooth finish & lighter feel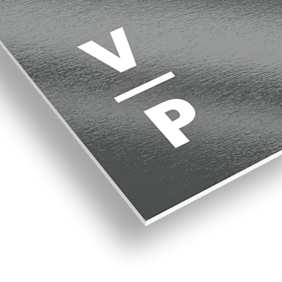 Premium Glossy - 265gsm (16pt) C1S UV Gloss Front
16pt
Sleek, shiny front, best for vibrant colors and modern designs.
Feel: Thick, with a slick front & silky back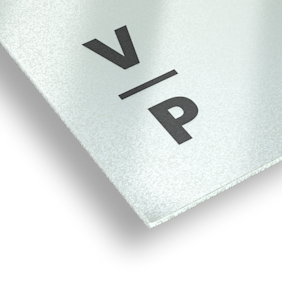 Pearl - 350gsm (16pt) Pearl Ice
16pt
Thicker paper, pearlescent sheen with a smooth, polished feel.
Feel: Soft, elegant finish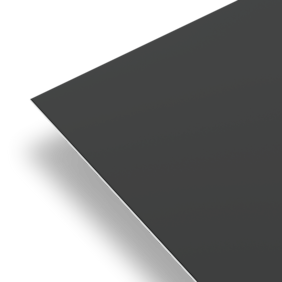 Standard
Traditional square corners offer a crisp, clean look.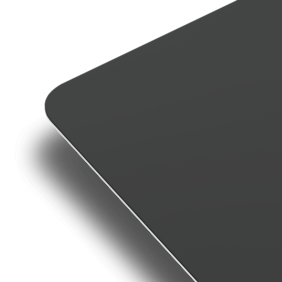 Rounded
A curved edge gives an unexpected modern touch.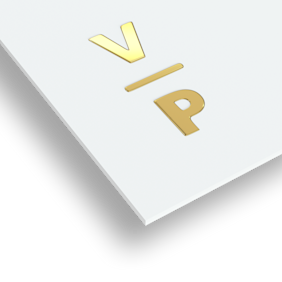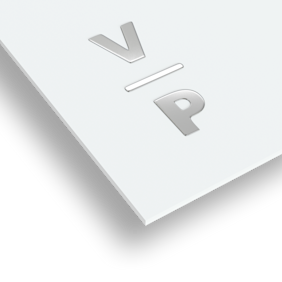 SilverSilver Embossed Foil