blog home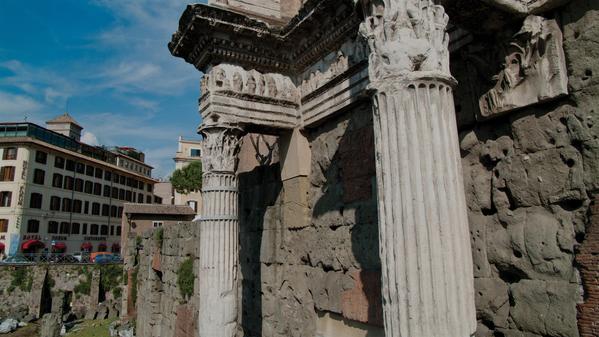 48 Hours in... Rome
Three millennia on, Rome still lives up to its reputation as the Eternal City.
Posted on 13 September 2012
This is what I came to do in Italy and right now I am exactly where I need to be. In the Piazza Navona, a generous glass of Chianti in my hand, sharing the day of accomplishments with 8 strangers, but now, life long travel friends – in silence – simply because we are all utterly exhausted. Even lifting the wine glasses to our pouts is a challenge let alone the art of conversation. We saw, we ran, we conquered. I don't think any one of us could have survived another 48 hrs in Rome.
The first 24 hrs
VISIT: Vatican City. Always a wise choice to get in line early (approximately 7 am no later than 7:30 am). The museum (tickets 15€ ) opens at 9 am and those visitors arriving close to opening could expect a 2-3 hr wait.
HIGHLIGHT: The Sistine Chapel – the room is long but narrow and the pews (the most comfortable way to enjoy the chapel) fill up quickly. TIP: Beat the lines at St Peter's Basilica. Sneak out the back right side exit door of the Sistine Chapel and jump ahead of the lines of tourists waiting their turn outside the main entrance.
VISIT: St. Peter's Basilica – with its overwhelming larger than life interior, the church is rumored to hold the tomb of Saint Peter – one of the 12 apostles. Open daily from 8am – 7pm or 8am – 6:00pm during winter months. TIP: Headed to the Colossuem? Purchase your combo ticket at near by Palatine Hill to avoid the long lines at the Colossuem. With your ticket in hand, you can walk right in.
VISIT: The Colosseum. You haven't seen Rome until you have set eyes on the Colossuem. The largest amphitheater in the Roman world, the theatre has been recorded as capable of entertaining 50,000 to 80,000 spectators.
48 hrs later
VISIT: Pantheon. Once a pagan temple, the Pantheon stands almost 2000 years later as one of Rome's most well preserved sites. Mon – Sat: 9 am - 6.30 pm and Sun: 9 am –1 pm.
VISIT: The Crypt of the Capuchins. For an off the beaten path experience, this former monetary has transformed from a burial site, to what some would call a work of art. Over 4000 human bones were used to create the "murals". Closed Thursdays and open daily from 9am-12pm and 3pm-6pm.
EAT: Gelato – pistachio to be exact! San Crispino near the Trevi Fountain is said to have the best Gelato in town. No matter where you purchase your cup of Italian ice cream, ending the day without one would be inappropriate.
VISIT: The Trevi Fountain. Head over to the fountain with your gelato and with change in your pockets. It is estimated that over 3,000 euros are donated every year by the tourist tradition of throwing a coin over one's shoulder while facing away from the fountain in order to guarantee a return visit to Rome.
Travelling on a budget? Check out How to stay on budget in… Italy.
Getting There
G Adventures runs a number of departures in Rome encompassing a wide range of departure dates and activities to cater to different tastes. We're thrilled at the prospect of showing you this big blue planet of ours — check out our small group trips here.
Delete post?
Are you sure you want to delete this blog post? This cannot be undone.
Note: If you only want to remove this post from public view, you can choose to unpublish it instead.