blog home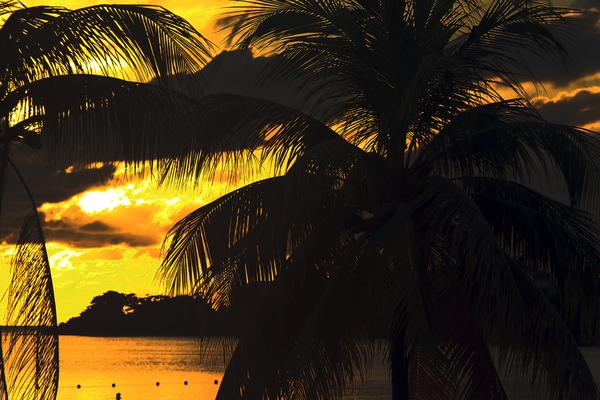 Port Royal: Jamaica's pirate hideaway
The small Jamaican village has a fascinating — and, at times, dark — history
Port Royal, in Jamaica, was once home to the most notorious pirates of the Caribbean, and dubbed the "the most wicked and sinful city in the world."
Kingston Harbour has one of the grandest settings in the Caribbean: a long, sweeping bay scooped out of the rich green foothills of the Blue Mountains, with an improbably lengthy, sandy spit curled out into the sea. At its tip sits the tiny town of Port Royal, a place that nowadays seems lost in slumber, but which holds a scandalous past as a haven for pirates.
The English arrived in Jamaica in the mid-17th century, kicking out the Spanish — who had themselves displaced the island's original Taíno inhabitants. But the first English settlers were too lazy to go about the hard work of building a proper colony; it was far more exciting to wage war against the Spanish instead. So Port Royal became a hive of freebooters and sea wolves.
The dread pirate Edward "Blackbeard" Teach lived here for a while, and, after the equally infamous buccaneer Henry Morgan was made governor, he went about giving licences to his privateering friends to go out and raid Spanish ships. There was no need to bury their treasure on some hidden sandy beach, and the pieces of eight flowed back into the wildly licentious city. Taverns and brothels boomed as the island's new gentry swaggered in the finery of ill-gotten gains.
But even the best parties must come to an end, and Port Royal's went out in the most dramatic way imaginable. On June 7, 1692, a massive earthquake roared through the town. The ground swallowed Port Royal almost whole, and the tidal wave that followed wiped out what was left, as survivors clung to the bobbing coffins that had been spat out from the town's cemetery. The town's more pious residents claimed that the natural disaster was heavenly retribution for Port Royal's sinful ways.
Port Royal never truly recovered. Jamaica's colonists eventually settled down on slave-run sugar plantations, and the port became a Royal Navy base to protect this new outpost of the British empire. The red-brick bastions of Fort Charles — now a museum — stand as a testament to the town's varied history, and its many cannons welcome rather than repel potential visitors. If you visit, look for the plaque marking where a young Horatio Nelson took his watch, years before his admiralty and leadership at the Battle of Trafalgar.
Today, Port Royal is a popular day trip destination for Kingstonians, who flock to the famous seafood restaurant Gloria's to enjoy a breezy lunch while looking over the harbour. It's worth joining them for curried shrimp or grilled fish, or just whiling away an afternoon with a frosty Red Stripe or two. Alternatively, take in a cocktail at the stylish bar of the Grand Port Royal Hotel, where Sean Connery filmed parts of the first James Bond movie Dr. No back in 1962 — his is merely another name on the long list of debonair adventurers who have enjoyed the charms of this storied corner of the Caribbean.
---
Getting there
Interested in exploring Jamaica's fascinating past — and experiencing its invigorating present? G Adventures can get you there. Check out our small group tours to Jamaica here.
Delete post?
Are you sure you want to delete this blog post? This cannot be undone.
Note: If you only want to remove this post from public view, you can choose to unpublish it instead.