blog home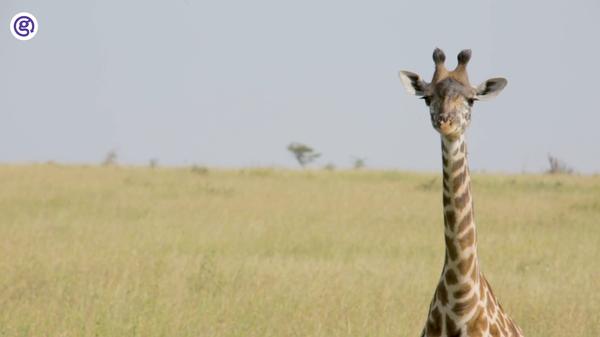 Looking for a change of scenery? Download our new virtual backdrops!
While now is the time to stay home and stay safe, it's also the time to stay connected.
Introducing virtual backdrops from G Adventures!
NEW! Animated, animal-themed virtual backdrops
Wildlife is making its way into cities more than ever before, and now it is even virtually joining your Zoom calls. While we would never endorse being this close to animals in real life (we have a strict animal welfare policy) we can get behind these virtual non-socially-distanced animal backdrops featuring a friendly giraffe, penguin, sea lion and more. Click here to download.
While now is the time to stay home and stay safe, it's also the time to stay connected. And these days that looks a lot like seeing a grid of faces, with some backdrops that are more questionable than others. Keep forgetting to rearrange your bookshelf to hide your romance novels? Or maybe you're now realizing people can see that pile of laundry on the floor behind you? Don't worry, we've got you.
Today's literal armchair travellers can now go around the world via conference call with our selection of iconic landscape shots designed specifically to liven up Zoom meetings — whether that's connecting with colleagues or catching up with family and friends.The first G Adventures collection features one image from each of the seven continents, as well as a passport photo backdrop. Spoiler alert: no customs clearance required.
So grab a glass of wine and transport yourself to Paris, or load up on camping gear for a Mt Kilimanjaro backdrop while saving yourself the climb. Still missing Antarctica in your "been there" list? Pretend you have been. Other world-famous locations include Kyoto's Fushimi Inari Shrine in Japan, Australia's Great Ocean Road, ruggedly stunning Alaska, and Bolivia's Uyuni salt flats.
Don't have Zoom? There's no better time to download it! Zoom is a popular video-conferencing tool that brings people together online across town or continents. It has the ability to adapt the backdrop to include fun images (just in case you're getting a bit bored of seeing the inside of your apartment), which is where we come in!
1.Download the Zoom application here, create your account and log-in
2.Choose the continent you'd like to live-stream your call from in our collection here
3.Select "new meeting" or "host a meeting"
4.Go to "start video" in the lower left hand part of the the screen
5.Click on "choose virtual background"
6.Select the "+" symbol and upload your chosen travel photo
7.Don't forget your (virtual) passport!
Watch this space as we look to bring more of our big beautiful world to your screen at home. And remember — staying in is the new going out.
Stay home. Stay kind. Stay connected.
Delete post?
Are you sure you want to delete this blog post? This cannot be undone.
Note: If you only want to remove this post from public view, you can choose to unpublish it instead.